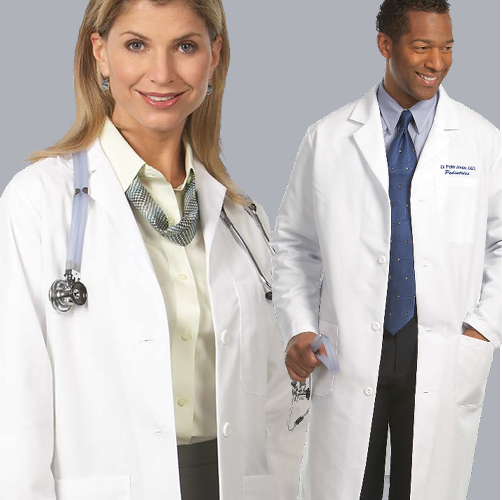 Tailor-made to enhance image and help control infection
Superbugs like MRSA and CRE can live on lab coats for up to 56 days
In the real world, many lab coats aren't cleaned for weeks—sometimes several months! That makes them a prime breeding ground for pathogens that can harm patients and have a long-term financial impact on your healthcare facility.
A recent internal study of cleaning records for customer-owned lab coats at two major U.S. hospitals identified how infrequently healthcare professionals turned in their garments for proper laundering: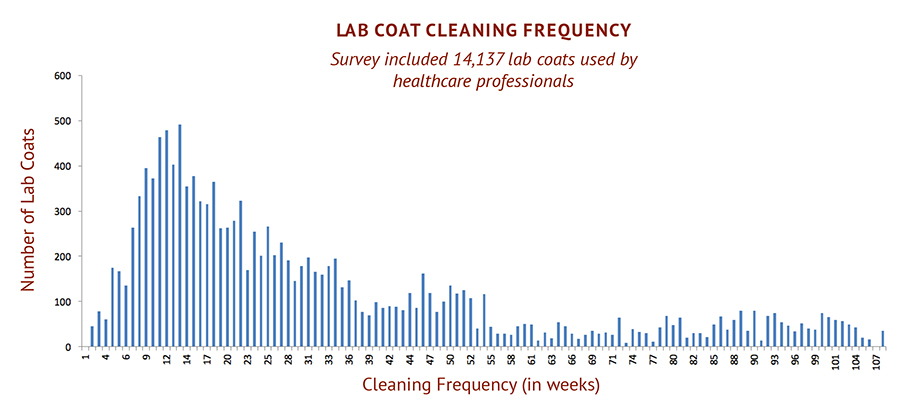 Key survey takeaways:
The most common cleaning frequency was once every 13 weeks.
The median cleaning frequency was once every 23 weeks.
The average cleaning frequency was once every 32 weeks.
Some lab coats were laundered as little as once every 2 years.
What you need: a lab coat program your staff will get behind
Morgan Healthcare's Lab Coat Program provides an easy way for your staff to follow the proper cleaning protocols to reduce the spread of infection while maintaining the highest levels of professional appearance.
The convenience is unbeatable: your lab coats are properly cleaned, pressed, and ready when you need them.
Making it easy to make everyone look good:
Each lab coat is hygienically cleaned for a minimum of 20 minutes at optimal temperatures.
Morgan provides a record of each garment's location, laundering history and frequency of cleaning to help maintain tight inventory control.
Morgan even offers timely email notifications to alert staff members that their garments are back at your facility—cleaned, pressed and ready for pick-up.