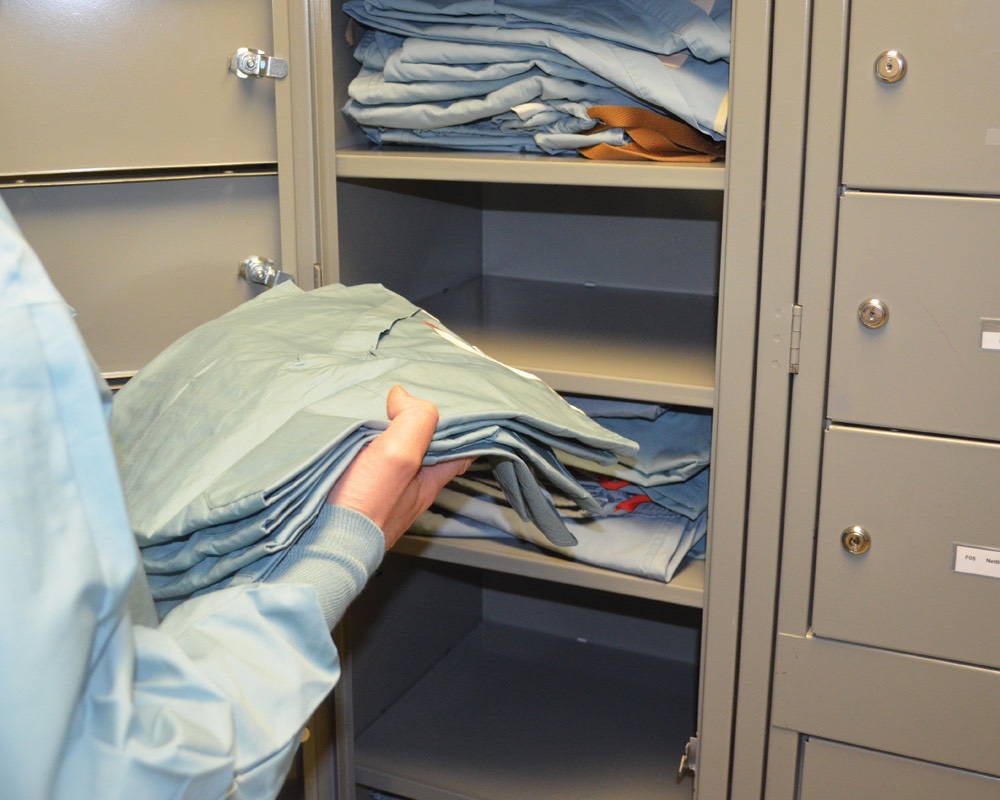 Time to shelve your open-shelf system
Avoid employee discontent, unprofessional staff appearance, and potential for infection
Morgan's one-of-a-kind scrub locker program can help you avoid the hassles and inefficiencies associated with an open-shelf system. Because it's a rental program, it's easy and affordable to implement. Morgan picks up all the upfront investment in scrubs and laundering, making this a risk-free solution.
Reduce loss and ruin.
Ensure a better experience for your staff.
Help minimize the threat of infection.
Manage inventory more efficiently.
More convenience, more control, more cost-savings
Our proprietary process is designed to deliver the scrubs employees need, when they need them, in the size, style and color desired.
Morgan installs and services the lockers, eliminating high labor and stocking cost.
Each employee is fitted to ensure they receive the proper size, style and color.
Morgan or the nurse manager will set the appropriate inventory for each employee.
Streamline inventory management to minimize staff burden
The program holds employees accountable for wearing their assigned scrubs, eliminating shortage.