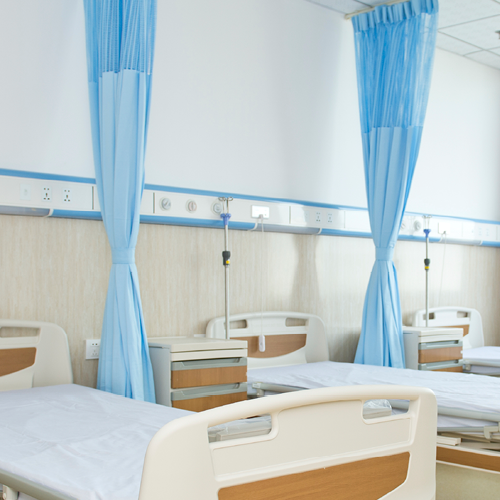 Shielding against infection where you least suspect it
What you can't see can hurt you
Dangerous pathogens have been discovered on the hands of staff after opening/closing cubicle and other privacy curtains. They include C.diff, Staph, MRSA and others that contribute to the 1.7 million Hospital Acquired Infections (HAIs) that occur each year. It's an unseen enemy that not only makes patients vulnerable but can lead to lower HCAHPS scores and greater financial risk for your facility.
Take control: Morgan Privacy Curtain Cleaning Program
Systematic, data-driven and thorough, Morgan's unique Privacy Curtain Cleaning Program is designed to deliver greater infection control while safeguarding patient care. Fully scalable to meet your needs, it's a comprehensive, cost-effective solution to fight this unseen source of infection before it spreads.
Morgan gives you more to control infection:
We document each curtain's laundry history to ensure timely cleaning and guard against potential litigation
We professionally launder your privacy curtains to meet the most demanding industry standards for safety and hygienic protection
We handle all the logistics – from hanging and removing curtains, to mending curtains, to providing and installing loaner curtains